Choose Beautiful and Durable Luxury Vinyl Planks in Fort Worth, TX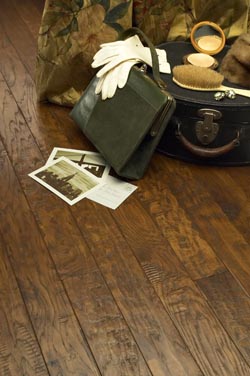 Revitalize your favorite spaces at Mr. G's Flooring America. As your source for luxury vinyl planks in Fort Worth, TX, we offer the materials and support you need to attain picture-perfect interiors. With our extensive selection of products, your remodeling options are nearly limitless. Discuss your ideas with our experienced team and discover how to redefine your home.
The Advantages of Luxury Vinyl Flooring
Improve the strength, durability and value of your home with luxury vinyl plank. Often referred to as LVP, this flooring material broadens your interior design options while improving your home's strength. There are many advantages to choosing this flooring. From visual appeal to everyday comfort, there is something to love about LVP flooring.
A visually appealing home always leaves a lasting impression, and LVP doesn't disappoint. This flooring material successfully emulates the appearance and textures of solid hardwood. Now, you may enjoy the majestic of favorite wood species like oak and mahogany in places like the basement. LVP is available in hundreds of designs and patterns, allowing you to mix and match to create a distinct ambiance anywhere throughout your home.
Luxury vinyl has been a favorite amongst homeowners because of its durability. This flooring is made from composite materials, which gives it a resilient surface that absorbs the impacts of foot traffic, bumps, and scrapes. Luxury vinyl plank floors are built to last, ensuring your interior looks great for years to come.
Tough construction also means easy cleanup and maintenance. The surface of LVP is highly resistant to water. Dirt, dust, and most liquids will not stay on your flooring for long. Most messes and accidents will clear away with little time and energy on your part. With its easy-to-clean surface, LVP is a good choice for high-traffic rooms, like the kitchen or living room.
Your Flooring Specialists — at Your Service
Enjoy a wide-ranging selection and find the flooring that meets your needs. We have teamed up with the leading manufacturers to provide an extensive selection of products. Our showroom has samples of the latest LVP floors. If you aren't sure where to begin, we're here to help. Our associates are knowledgeable in flooring and can help you pick the products that will make your interior stand out.
The lasting strength and appeal of your new flooring begin with a successful installation. Let us handle all of the hard work. We have trained and experienced flooring experts who complete luxury vinyl plank floor installation. Whether your plans include a single room or a total home makeover, no job is too big or complex for our crew. It all begins at our showroom. Discuss your plans with our team and take the first steps towards achieving a picture-perfect interior.

Contact us to learn more about our selection of luxury vinyl planks. We proudly serve customers in Fort Worth, TX, and the surrounding area.