Ceramic Tile Flooring in Fort Worth, TX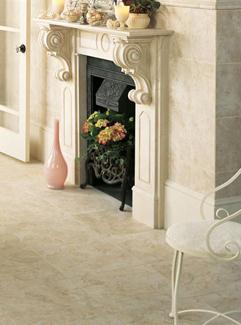 Enhance the resale value of your home and create a unique look with our selection of ceramic tile flooring. The flooring specialists at our store understand the needs of our customers, and we offer ceramic tile flooring that makes your life easier. Plus, we are happy to guide you every step of the way—from selection to installation.
Expand your design plan to include original kitchen backsplashes and other mosaic patterns with our professional ceramic tile installation process. The ceramic floor tile we offer every day is easy to cut, and that allows us to provide you with an original look unlike many of the standard floor designs you are accustomed to seeing.
Ceramic tile floors are easier to clean and look great for years to come. Our design team can match your interior décor with the right color and texture of ceramic tiles, so you no longer have to live with worn and unattractive floors. Make a change for the better and visit our showroom today.


Ceramic Tile Installation Offers Creative Possibilities
Set the standard for style and elegance in your home with our ceramic tile installation process. As ceramic is less dense than other types of tile, it allows for an easier cut and greater flexibility. With the right tools a ceramic tile installation specialist can achieve the best fit possible in your kitchen and bathrooms.
Whereas other types of flooring may be difficult to install around bathroom fixtures and tight corners, our ceramic tiles are perfectly suited for this unique environment. For greater flexibility and added value from your flooring, choose stylish and durable ceramic floor tile. For a softer feel with added beauty, choose from our selection of carpet.


Ceramic Floor Tile from Trusted Brand Names
Imagine how enhanced your home will be with your new ceramic tile floors. This can become a reality in short order with the great prices we offer on this flooring at our showroom. This flooring option is also a great choice for active households with kids and pets.
Choose from our selection of fantastic name brands including Daltile™ and Happy Floors™ and create a look you can be proud of. And with the buying power that our association with Flooring America provides, you are sure to get the most out of your home improvement dollar. With great prices and quality flooring, our team of specialists has always got you covered.


Experience the Difference That Ceramic Tile Provides
Protect your loved ones from the harsh chemicals and cleaners needed with other types of flooring by choosing our ceramic tile floors. This type of flooring is easy to clean with just a small amount of warm water and a mop. In addition to ease of maintenance, if a tile should accidentally get broken, it is efficient and inexpensive to replace the broken tile with a new one.
Our ceramic floor tile is also resistant to scratches and stains. You don't have to worry about damage to your floors when you rely on this timeless flooring option for your home. With the durability and broad array of colors and styles this type of flooring provides, your home has the potential to shine.



Contact us today and discover the possibilities for ceramic flooring in your home by downloading our free style app. We proudly serve customers in Fort Worth, Texas, and surrounding communities.