Beautiful Hardwood Flooring in Fort Worth, TX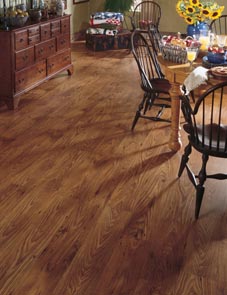 Fill your home with sophistication and character by taking advantage of our wide selection of hardwood flooring in Fort Worth, TX. Make our showroom the first place you visit when you are planning your next renovation project. Our team helps you get the most out of your budget by offering great prices for hardwood floors every day. By being a member of a national flooring cooperative, we take advantage of significant buying power and pass the savings along to our customers.

Hardwood floors are renowned for their versatility and beauty, but they are also easy to care for. This type of flooring is the perfect choice for both modern dining rooms and rustic dens. When you take advantage of our professional hardwood flooring installation, you are sure to avoid the dangers of warping that comes from moisture and temperature changes.

The support team at our flooring store is with you at every step of your flooring experience. From the time you find the right grain and stain for your design plan until our installation process is complete, our team is focused on helping you get the look you have always dreamed of. Every product we sell, including our solid hardwood flooring, is made from the finest materials available.
Affordable Hardwood Flooring Prices
When you are in the market for traditional hardwood floors for your home, the selection at our reputable store makes a huge difference. Our hardwood flooring prices are highly competitive, and that helps you get the look that matches your design plan perfectly.

Hardwood floors are valued for their stunning look, timeless appeal, and longevity. When you visit our showroom for a design consultation, we can help you make the most of any room in your home. We offer significantly lower costs on well-known brands you can trust, like Downs® and Floorcraft. Your home will immediately become a place you are proud of with new hardwood floors from our store.
Precise & Practical Hardwood Flooring Installation
Natural wood flooring can expand and contract when subjected to changes in temperature and moisture. That is why getting the best fit possible through our hardwood flooring installation process is all the more critical. Your baseboards can be damaged if the proper expansion joints aren't added, and that is why you should trust this job to the professionals.

Our hardwood floor installation is competitively priced to ensure you are better able to protect your flooring investment. Our installation team is equipped with the right tools, and we have years of experience providing homeowners with accurate and efficient installs.
The Versatility of Solid Hardwood Flooring
Take advantage of the versatility offered by solid hardwood flooring when you need a surface that can be sanded and stained again and again. These floors provide you with a seamless surface that is easier to clean than plank flooring. Without the seams of traditional surfaces, there is no place for dirt and dust to collect.

Get the new floors you want with the confidence that comes from our Price Protection Guarantee. If you find the same flooring elsewhere at a better price, we are more than happy to return the difference in price to you. We also offer a great selection of ceramic tile flooring.

Contact us today and expand your design horizon by downloading a coupon for $100 off of your purchase of hardwood flooring. We proudly serve customers in Fort Worth, Texas, and surrounding communities.