The Best Selection of Laminate Flooring in Fort Worth
Find the right balance between durability, good looks, and value pricing by choosing laminate for your flooring renovation project at Mr. G's Flooring America. Our showroom in Fort Worth, TX, is one of the largest and most affordable suppliers of brand-name laminate flooring. You can use the money you save by further shopping for laminate floors at our showroom to renovate other areas of your home or business. Our diverse selection of products allows you to stay within budget without compromising quality. Whether you are looking for laminate wood flooring or laminate tile flooring, our staff members can help you find the perfect product in our massive inventory.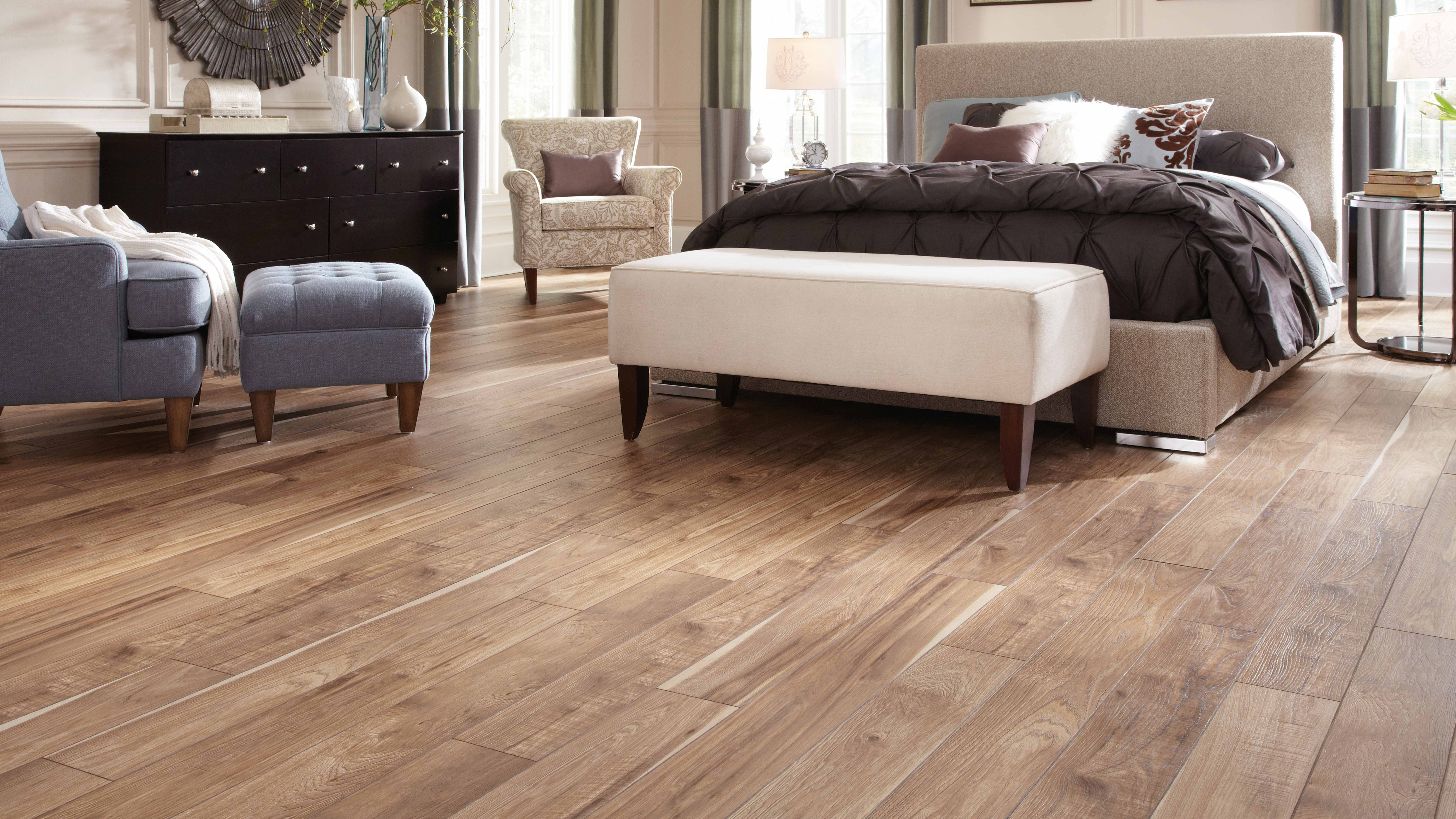 Laminate Flooring Types
When considering which type of laminate may be the best for you and your home, it is important to understand the different types available in our showroom. Laminate flooring is manufactured using either high-pressure or direct-pressure methods. Under the direct-pressure method, all four layers are fused at once. This method produces the most affordable and common types of laminate flooring. The high-pressure method is similar, though the layers are fused one at a time and with higher amounts of weighted pressure and heat to produce the most durable forms of laminate. This method is ideal for commercial spaces. Learn more about our laminate flooring options:
Laminate Wood Flooring

: If you dream of beautiful oak floors. Still, if your lifestyle and budget are incompatible, wood laminate flooring is the perfect substitute. This flooring combines the look and feel of natural wood with all the benefits of laminate flooring.

Laminate Tile Flooring:

While traditional tile flooring is an elegant addition to any project, many customers find tile laminate flooring better meets their budget and functional needs. Tile laminate is a popular choice for bathrooms, offering the tile aesthetic with a waterproof & scratch-proof seal.
The Advantages of Laminate Flooring
Our laminate selection comes from the best brands and manufacturers in the industry, so you know you are getting quality flooring. In addition, laminate flooring provides several unique advantages that make it a go-to flooring option for any application, including:
Manufactured to be highly

durable and resilient.
Hygienic

and easy to keep clean.

Realistically mimics

hardwood and tile.

Scratch and

water-resistant

.

Affordable

and less expensive than its traditional alternatives.

Comes in a

variety of styles and colors

.
Maintaining Your New Laminate Floors
Experience the difference laminate floors make in your home. In addition to a wide variety of colors and finishes, laminate is a low-maintenance flooring material that offers easy upkeep. A damp mop or cloth can easily wipe out most spills and messes. Give your laminate floor a quick sweep or vacuum if you notice dirt or debris building up. It's as simple as that - no special polishes, waxes, or expensive products necessary when you invest in this hassle-free flooring. Easily protect your flooring so it lasts for years. Keep your laminate pristine with these helpful tips:
Wipe up spills immediately.

Place a mat at the front and back doors to collect dirt

Use floor protectors under the legs of couches, tables, and chairs to ease the weight.

Pick up furniture that needs to be moved instead of sliding it across the floor.

Make sure your pets' nails are trimmed.
Professional Laminate Flooring Installation
We offer our customers peace of mind regarding the proper installation of new laminate floors. Our team of professional installers has many years of experience, enabling us to address any issue promptly during the installation. Whether redoing one room or laying laminate floors throughout your home, take advantage of our competitive rates and fast installation times. There are two big reasons to choose professional flooring installation. One is protection. Floor coverings that are installed correctly remain in place. They do not shift or lift, which makes flooring vulnerable to damage. The second reason is longevity. When amateur installers do not follow the industry's best standards or manufacturer's recommendations, the flooring does not last nearly as long as it should. It may even show signs of trouble before the project is even completed. Choose professional installation from our technicians; your floors will look attractive and last many years.
Count on us for experienced and detailed flooring contractors with the skills and experience to properly install every piece of laminate in your home. With our help, you never have to worry about your flooring project. Our Ultimate Confidence Guarantee ensures a no-cost repair should something go wrong following installation.


Contact us to learn more about our laminate selection and installation services. We proudly serve customers in Fort Worth and the surrounding communities.