Transform Your Home with Luxury Vinyl Flooring in Fort Worth, TX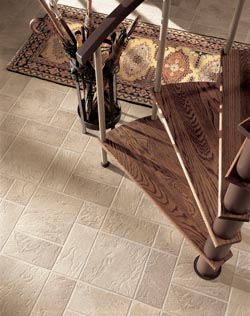 At Mr. G's Flooring America, you have everything you need to steer your interior design into bold and exciting directions. As your source for luxury vinyl flooring in Fort Worth, TX, we make it easier to plan home remodeling projects. We are part of an extensive, nationwide network that brings products from the well-known brands to you.
Whether you are re-flooring a single room or your entire interior, you may count on us for all your flooring needs. Our team is with you every step and is dedicated to helping you attain lasting results. If you aren't sure where to start, you can count on us for advice. We offer remodeling consultations that allow you to plan and carry out your project with confidence. With us, re-flooring your favorite spaces is simple, so visit our showroom, view samples of flooring from our wide-ranging catalog, and let us help you turn your remodeling ideas into a reality.


The Luxury Vinyl Advantage
Now, there's no need to make compromises when picking your favorite flooring. With its smart balance between form and function, luxury vinyl tile and plank flooring are smart choices for any room. This material has strength and elegance. Key advantages include:
Aesthetic Appeal: Luxury vinyl is available as tiles and planks, each in different designs and patterns. Thanks to advances in manufacturing, you may also enjoy the beauty of Nature in any room you like. Luxury vinyl plank flooring and tiles can successfully emulate the appearance and texture of materials like solid hardwood and stone flooring.
Everyday Durability: Comprised of composite materials, luxury vinyl is resilient flooring. It is a solid surface that resists bumps, scrapes, scratches, and impacts. Thanks to its toughness, luxury vinyl is a popular choice in high-traffic areas like hallways, kitchens, and common areas. Luxury vinyl is also a smart choice for bathrooms and the basement.
Ease of Maintenance: The strength of luxury vinyl also translates to easy cleanup and maintenance. The solid surface of this material is non-porous, meaning it is highly resistant to water, dirt, and dust. Its strong stain-fighting capabilities mean you will spend less time and energy cleaning, and more of doing what you love.


Flooring Installation Made Simple
Are you ready to transform your interior? We're ready to help you attain beautiful, picture-perfect results. Our showroom associates are highly knowledgeable in interior design, remodeling, and re-flooring. We'll help you find the products that best meet your project goals.
Proper installation of your new flooring will ensure its beauty and strength for years. Let us complete your project for you. We are here to facilitate professional luxury vinyl tile and plank installation services. Our skilled and experienced installers take on flooring projects of virtually any size. Start planning your project at our showroom, and transform your interior.



Contact us to learn more about our luxury vinyl flooring. Our showroom proudly serves customers in Fort Worth, TX, including the surrounding communities.