The Place to Shop for Wood Look Tile in Fort Worth, TX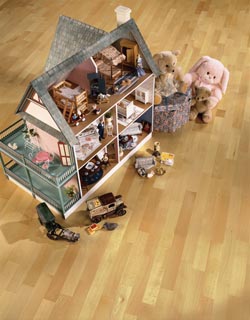 Kitchen, bathroom, and basement renovation are all popular home improvement projects, but the flooring options for these areas are limited. Since these rooms are prone to moisture exposure, it's vital to choose a surface that offers plenty of water resistance. However, you also want a floor that you're proud to show off.
Mr. G's Flooring America has the answer; visit us today to shop our diverse collection of wood look tile in Fort Worth, TX. Wood flooring is visually appealing to many homeowners, but the planks tend to absorb moisture and swell, creating gaps over time. Our wood-alternative tile products combine the handsome appearance and texture of genuine wood with the water-resistant properties of porcelain and ceramic, giving you the best of both worlds.
Find the Right Floor for Your Décor
Imagine a tile floor. You're likely picturing a surface with a stone-like appearance. However, thanks to modern manufacturing technology, tile now comes in more styles than ever before — including wood plank porcelain tile and ceramic tile.
These varieties of tile can mimic any hardwood species or stain. Do you love the rich, dark color of walnut? Are you more biased towards light, refreshing wood species like maple? No matter what your preference may be, there is a tile product made to replicate it — the design options are limitless.
Explore our showroom to find the right floor for your décor. Our knowledgeable team members are standing by to answer any questions you may have or provide you with custom flooring recommendations. We look forward to helping you elevate your interior design to its highest level with our special wood plank ceramic tile and porcelain tile products.
Tile Benefits You'll Love
Porcelain and ceramic tile have a lot to offer homeowners. For example, these floors are easy to keep clean thanks to their stain resistance. Routine sweeping and mopping are all you need. With a little bit of additional upkeep like grout cleaning, your tile floor will look like new even decades after it was first installed.
Homeowners also love tile's notable durability. Porcelain and ceramic wood tile are both difficult to scratch and stand up well to daily wear and tear. If your tile floor ever manages to sustain damage, you can save time and money by simply replacing the affected tiles rather than the entire surface. Find out more about tile's key advantages by consulting with our staff.

Contact us if you have any questions about our wood-alternative tile surfaces or our installation services. We're proud to serve clients from throughout Fort Worth, Texas, and the surrounding areas.